Grants and Loans for Church Buildings continue in 2023
Since its launch in March 2021 the Diocesan Church Buildings Grants scheme has received a total of 117 grant applications and has awarded a total of 99 grants totalling £167,506. The scheme is able to continue to provide £80,000 of church building grants per year for a minimum of five years (2021-2025) and so we now look forward to receiving applications for grant awards in 2023. This very welcome funding has been made possible by a number of restricted funds held by the Diocese of Leeds available exclusively to support church buildings.
The aim of the Church Building Grants and Loans scheme is to support churches with maintaining and improving their church buildings as vital centres of worship, community and mission. We are particularly keen to support projects that reduce the environmental impact of our buildings as we aim to meet the Church of England's 2030 carbon net-zero target. Alongside this we will consider awarding the church building grants towards all items of maintenance and improvement to the structure of the church, including heating, and lighting systems, particularly if the proposed works have been identified in a Quinquennial inspection report, maintenance plan or energy audit. Parish loans, however, can also be granted for works on organs, bells and furnishings as well as works to churchyards and churchyard walls.
Church building grants awarded can be up to a maximum of £5,000 per parish ( including multi-church parishes which may allocate between churches). Please be aware, however, that due to the high volume of very eligible applications received in 2021/2022 grants awarded were mostly in the region of £1,000 - £2,000.
The first application deadline for the church building grants is 28th February with two further application deadlines in 2023 occurring on 30th June and 31st October. Parish Loans of up to £25,000 can be applied for at any time.
Please find the application form for the Church Buildings Grants and Loans Scheme below which is available for download:
For queries regarding the Church Building Grants and Loans Scheme please email ResourcingParishes@leeds.anglican.org or telephone Janet Edmond on 07376 525684
Find Your Funder on our FUNDING PORTAL!
If you are looking for a funder for your particular community or church project then take a look at our funding portal. We are able to search for funders on your behalf or we can show you how to look for yourself. We also have a recorded webinar where Matthew Godfrey of Funding 4 Community demonstrates how to search the portal. Click below to watch webinar
Contact us on resourcingparishes@leeds.anglican.org for more information.
Funding Opportunities for Big and Small Projects
A booklet compiled by several Dioceses about current funding opportunities is the easiest place to start your funding search. Click on the image below for the PDF.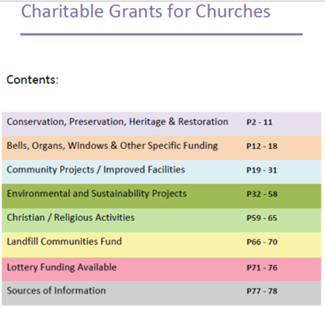 The Heritage Funding Directory is a free guide to financial support for anyone undertaking UK related heritage projects. This is a useful starting point for navigating funding sources in the sector.
Funding for Environmental Projects
For information on funding to support your environmental project please click here.
The Environmental and Sustainability Projects section of the Charitable Grants for Churches List (above) was updated in June 2023. For the updated version please click here
Funding Webinars
Finding funding to replace your church's heating system with a greener alternative is just one of the many environmental projects you may contemplate for your church as we all act to combat climate change. For an introduction to the fundraising landscape for environmental projects in churches and how to plan a fundraising strategy watch recordings of two helpful webinars recently hosted by the Church of England with speaker Andrew Evans Senior Consultant, Philanthropy Company. Click on the links below to access each of the recordings on You Tube.

Environmental Fundraising Part 1 - Opportunities - click here
Environmental Fundraising Part 2 - How to start fundraising - click here
Environmental Fundraising Part 3 - Environmental Fundraising for experienced fundraisers - click here
Local Funding Opportunities
Harrogate: Up to £1000 is available every year for churches within a 7 mile radius of the Harrogate War Memorial through the Harrogate Churches Repair Fund. Please contact clare.bellamy@leeds.anglican.org to discover more.
Huddersfield and Wakefield: The Bishops Development Fund is a charity to help Anglican Churches in the Huddersfield and Wakefield Episcopal Areas to develop new mission initiatives. Email Caroline.Asquith@leeds.anglican.org to find out more.
The Leeds Church Extension Society exists to support churches in the episcopal area of Leeds. The objectives and activities are to help provide finance for mission halls and new parish churches and vicarages, to assist with the stipends of both clergy and lay workers, and to help maintain and re-order churches and church halls. In addition grants are made to church community and similar outreach activities within the city.
Finding Your Own Funding
Doing Good Leeds is an advice website if you are based in Leeds and the surrounding areas. There is an excellent funding document which is updated regularly and can be found here. Go to: https://doinggoodleeds.org.uk/
Nova is a helpful website for charities in the Wakefield area. It gives information about funds available both locally and nationally and has plenty of advice for running a charity. It also helps volunteers and charities find one another! Go to: https://www.nova-wd.org.uk/funding/
It's always good to get something back from the taxman and with the Listed Place of Worship Scheme you can do just that! Works to listed buildings are able to claim back VAT costs.
Five Community Foundations that operate in our Diocese are the Community Foundation for Calderdale, 2 Ridings Community Foundation, One Community, the Lancashire Community Foundation and Leeds Community Foundation. If you are planning a community action project then they are a good place to look for funding.
Ecclesiastical Fundraising Hub
Working in partnership with The Philanthropy Company, Ecclesiastical have produced this excellent set of webpages that will advise you on all aspects of fundraising. Click on the image below: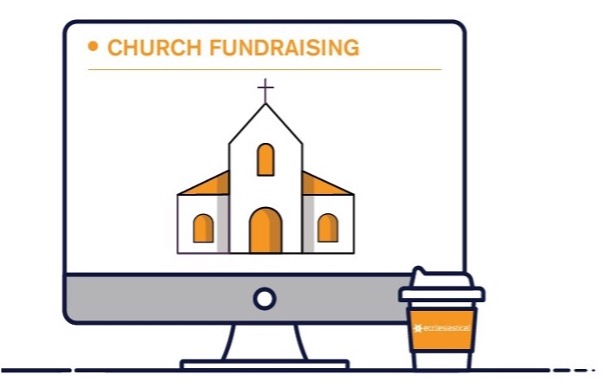 Where To Start If You Are Planning Major Fundraising
Fundraising is a crucial part of any project. 'Raise the Funds' is the Church of England's step-by-step guide to fundraising in your church. It begins with advice on putting together your fundraising team and gives guidance on developing your vision and story, collecting evidence and writing your strategy. An invaluable toolkit is available to download. This is an excellent place to start for ideas.
There is a wealth of information available to help churches looking for funding, through the funding guides on the Parish Resources website, and when planning a larger project here.
The Stewardship and Income Generation Team have produced a 20 minute film which will help you plan your fundraising for a larger project. Please click on the image below to be taken to the Digital Learning Platform.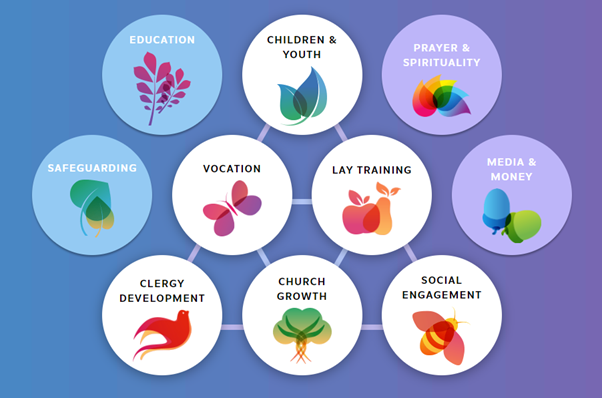 We know that leading a larger project can be a daunting prospect and so the Church of England have produced a toolkit called 'Crossing the Threshold'. First created by the Diocese of Hereford in 2009, and subsequently updated in 2013, this invaluable resource is packed with 268 pages of advice, hints and tips for any group taking a community development approach towards adapting a church building for wider community use, while balancing the needs of existing worshippers. This free resource breaks down projects into three key stages:
Preparing the Ground,
Looking at Your Options,
Delivering Your Project
And Finally, Help is Always At Hand...
Support and advice is available through the stewardship team to help with funding projects. Look out for training events or contact us have a chat about the opportunities and challenges specific to your project.