Leeds Diocese has a link with the two dioceses in Sri Lanka: Colombo and Kuranegala which together form the Church of Ceylon, the Anglican Church in Sri Lanka.
The link between our dioceses:
Makes us aware of our interdependence as the body of Christ across the world
Deepens our spirituality and awareness of one another and
Enables us to support each other though prayer, story, encouragement, resources and skills.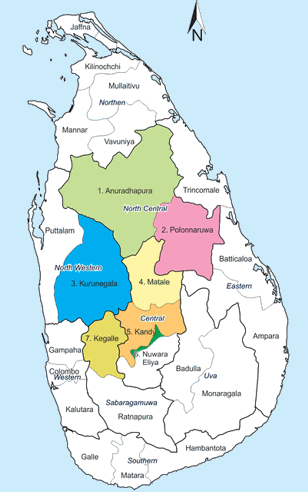 There are strong links between churches and schools, as well as personal friendships. Many visits between the dioceses have taken place with school groups, teachers, parish groups, clergy and bishops travelling between our two countries.
Prayer and mutual support is at the heart of the link. When the Indian Ocean Tsunami struck in December 2004, over 35,000 people were killed and coastal towns and villages were devastated. Local people lost their livelihoods and no family was untouched by loss and grief. Here in Yorkshire, more than a hundred thousand pounds was raised in less than a month and a group of twelve teachers visited the stricken areas to see what further help could be offered.
There is much to learn from the church in Sri Lanka. Anglicans are a minority within a minority. Most Christians are Roman Catholic, and Buddhists (70% of the population), Hindus and Muslims outnumber Christians. In recent years there have been attacks on some Christian congregations but religion plays an important role in the country and Christians are generally respected. The church is still one of the few places where Tamil and Sinhalese people can worship freely together.
Diocese of Kuranegala website.
Latest News
2022 - Prayers for Sri Lanka
Amidst the severe economic crisis, Sri Lanka as a nation is facing great unrest and hardship. Please pray for Sri Lanka by making use of these prayer points, written by Chamil Fernando, an Anglican priest from Sri Lanka who is serving in the Diocese of Leeds with his family.
2021 - Sri Lankan priest joins the Diocese of Leeds
Chamil Fernando, an Anglican priest from Sri Lanka, has arrived in Leeds with his family this week, to study and serve in the Diocese of Leeds. More here
February 2020 - Diocesan Link Group visit
Friendships forged, Christian links strengthened and inspiring mission marked an overseas visit to the link dioceses of Sri Lanka. A group from the Diocese of Leeds travelled to Sri Lanka on 6th February, visiting the church and connecting with the link dioceses of Colombo and Kuranegala. Throughout the trip, the group shared their journey in a daily video diary that can be accessed here. A news article from the trip can also be found here.
May 2019
APPEAL FOR AID AS SRI LANKAN CHURCHES HELP REBUILD LIVES AFTER BOMBINGS. More here.
January 2018 - new Bishop of Kurunagala Diocese
Ven Keerthisiri Fernando was enthroned as the 6th Bishop of Kurunagala on 6 January 2018. Paul Slater, the Bishop of Richmond was present at the ceremony. More here.
May 2017 - Floods in Columbo Diocese
Various parts of Sri Lanka are experiencing flooding. Please pray for those affected. More here.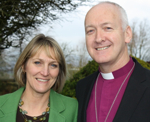 October 2015
Bishop Nick and his wife, Linda, visited Sri Lanka for two weeks to meet the Anglican Church with which the diocese has a partnership.
Read more about the trip including Bishop Nick's blog while there.



Anglican Friends of Sri Lanka Facebook Group
This is a closed Facebook Group which you will need to join through Facebook to see discussion and comment.