Enews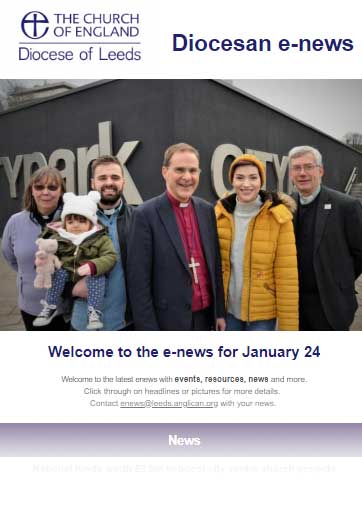 We regularly send out the Enews to nearly 6000 people giving information about news and events across the diocese and further afield.
Enews+
We also produce Enews+, which is a monthly newsletter, providing key information and announcements to clergy, lay leaders and parish officers. This is usually sent out on the first Monday of every month.
Archives
You can view past issues of Enews or Enews+, our monthly update of news and resources for clergy and church officers, below. And you might also be interested in our print based bulletin, the Diocese of Leeds News, which comes out on the first Friday of every month.