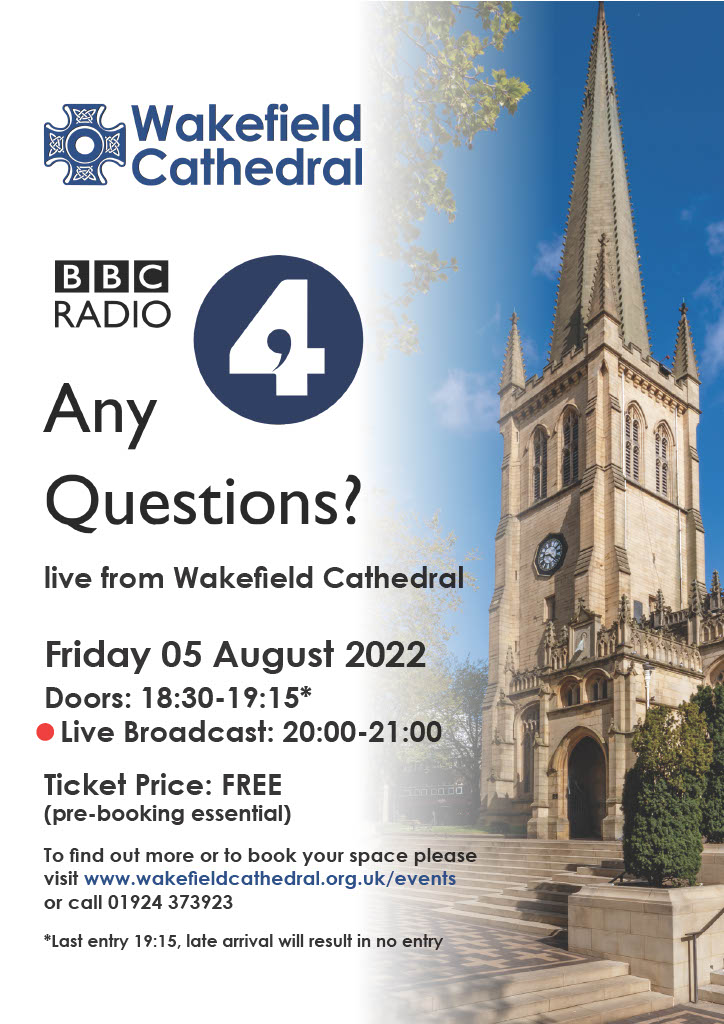 BBC Radio 4 will be broadcasting two of its flagship programmes live from Wakefield Cathedral on Friday, August 5.
At 5pm the cathedral will host the late afternoon news programme, PM; and at 8pm there will be an opportunity for an audience to quiz an invited panel of politicians and other well-known figures in a live broadcast of Any Questions.
All are welcome to be in the audience for Any Questions, but booking is essential.
You can reserve your place via the cathedral's website here. Entry is free, but you will need to arrive between 6.30pm and 7.15pm.
Commenting on the events the Dean of Wakefield, the Very Revd Simon Cowling, said: "Wakefield has been in the news a good deal lately, and we are delighted to welcome the BBC to our wonderful building.
"The broadcast of these two programmes will give the people of Wakefield an opportunity to speak to a national audience about the renewed sense of vitality and confidence across our city."