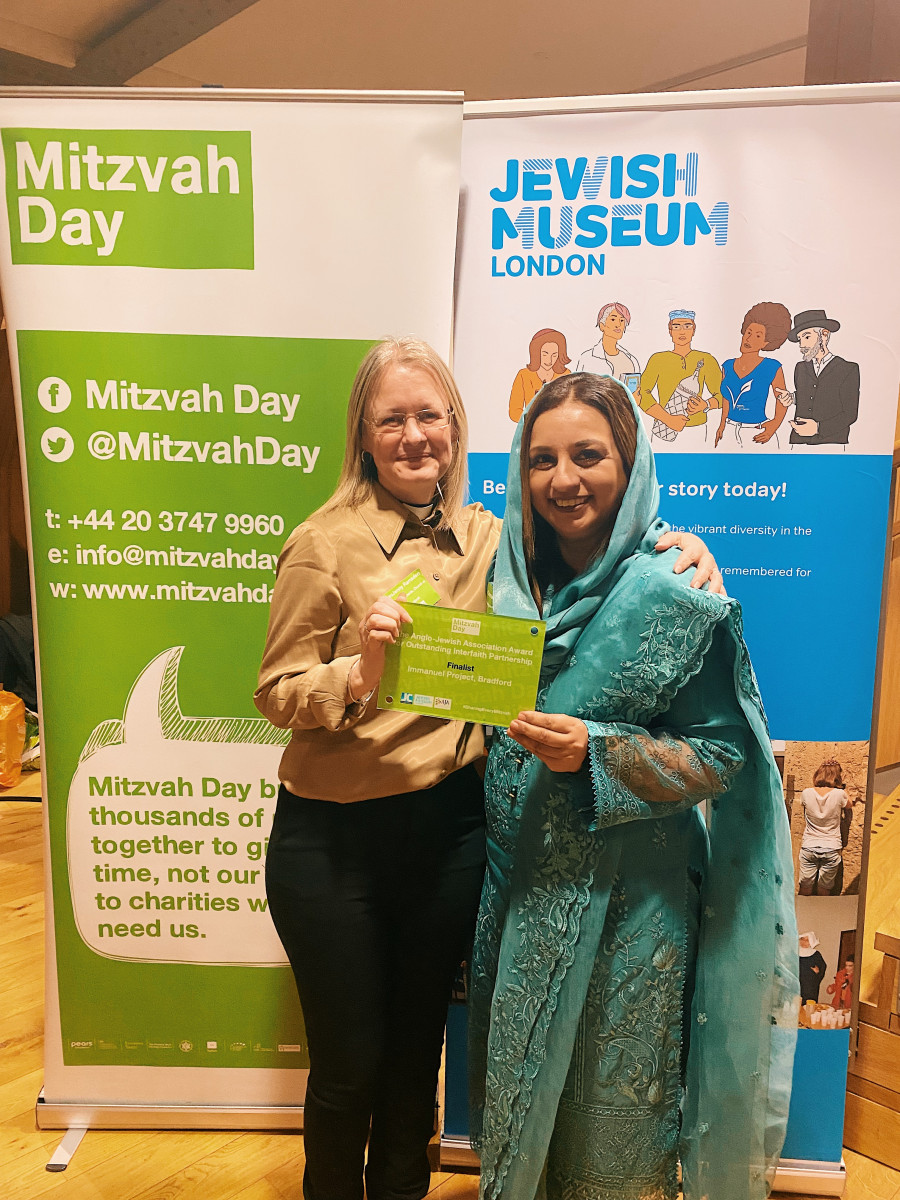 Excellent interfaith work in the Bradford area has been celebrated at a recent awards ceremony.
The Mitzvah Day Awards were attended by the Revd Jenny Ramsden, Diocesan Interfaith Adviser, and Kaneez Khan, Faith & Communities Co-ordinator West Yorkshire for Wellsprings Together, as representatives of the Bradford Mitzvah Day project they organised in 2022.
Mitzvah Day is the UK's largest faith-based day of social action, and aims to bring people together to give their time to make a difference to the community around us.
The Bradford project brought together members of the Bradford Reform synagogue, the diocese, including the Rt Revd Toby Howarth, Bishop of Bradford, and Bradford's diverse faith communities to support the work of the Immanuel Project, who offer a welcoming space and hot food to the homeless and vulnerable people of Bradford.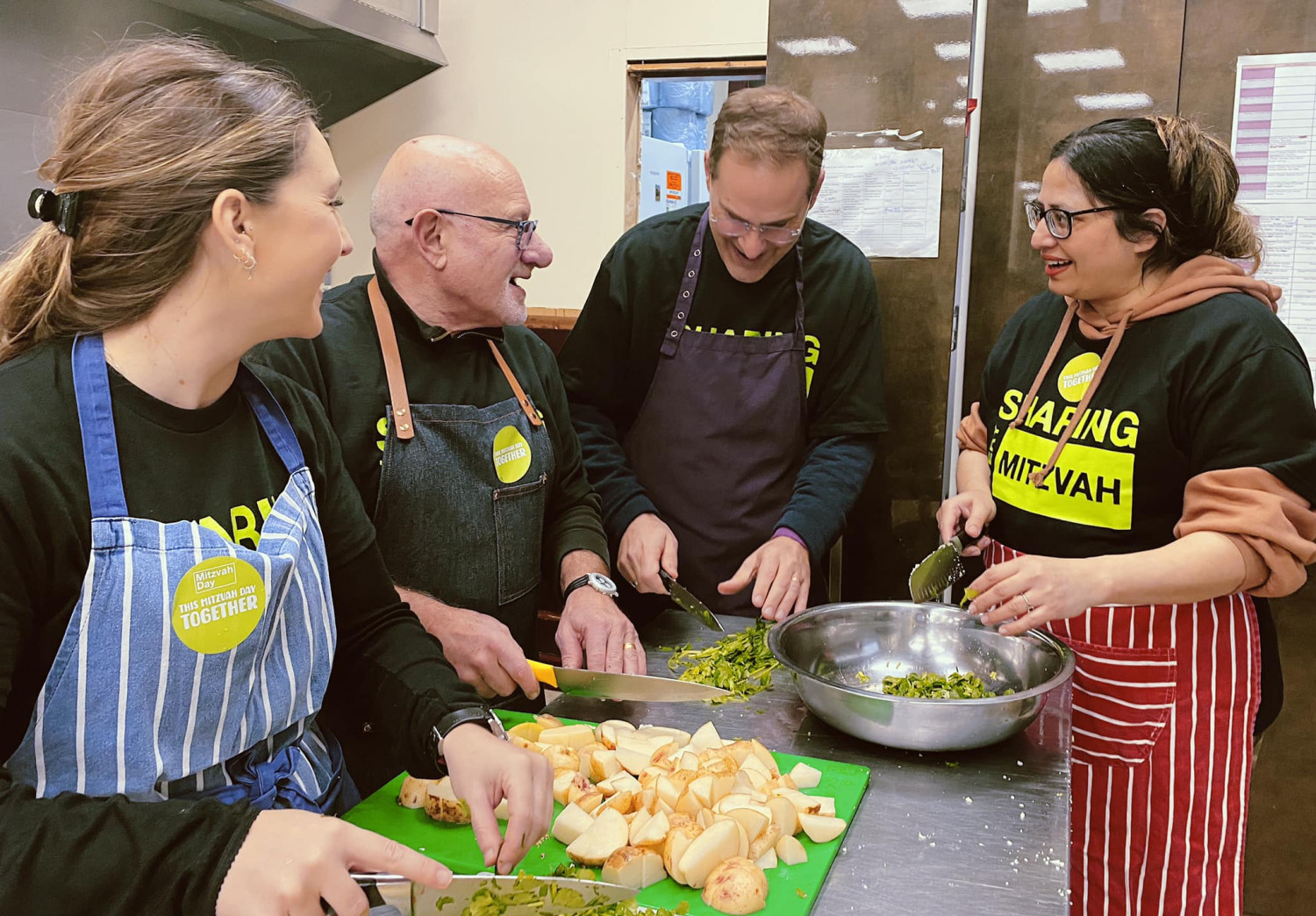 Together the team cooked a meal for 150 of the Immanuel Project's homeless guests, which gave people of various faiths the chance to bond over the hob while helping those in need.
The awards ceremony, held at The Jewish Museum in London, was to celebrate Mitzvah Day projects from around the country, with the Bradford entry being one of the finalists for the award for 'Outstanding Interfaith Partnership'.
Kaneez said: "It was an honour to be finalists in the Mitzvah Day Awards – we had an amazing time travelling down together as women of faith, and at the actual ceremony we were all winners on the night."
Revd Jenny said: "We were absolutely delighted to be finalists in the Award for 'Outstanding Interfaith Partnership', and to be able to highlight how our diverse faith communities in Bradford and Leeds work so well together to meet the needs of vulnerable people in our communities."