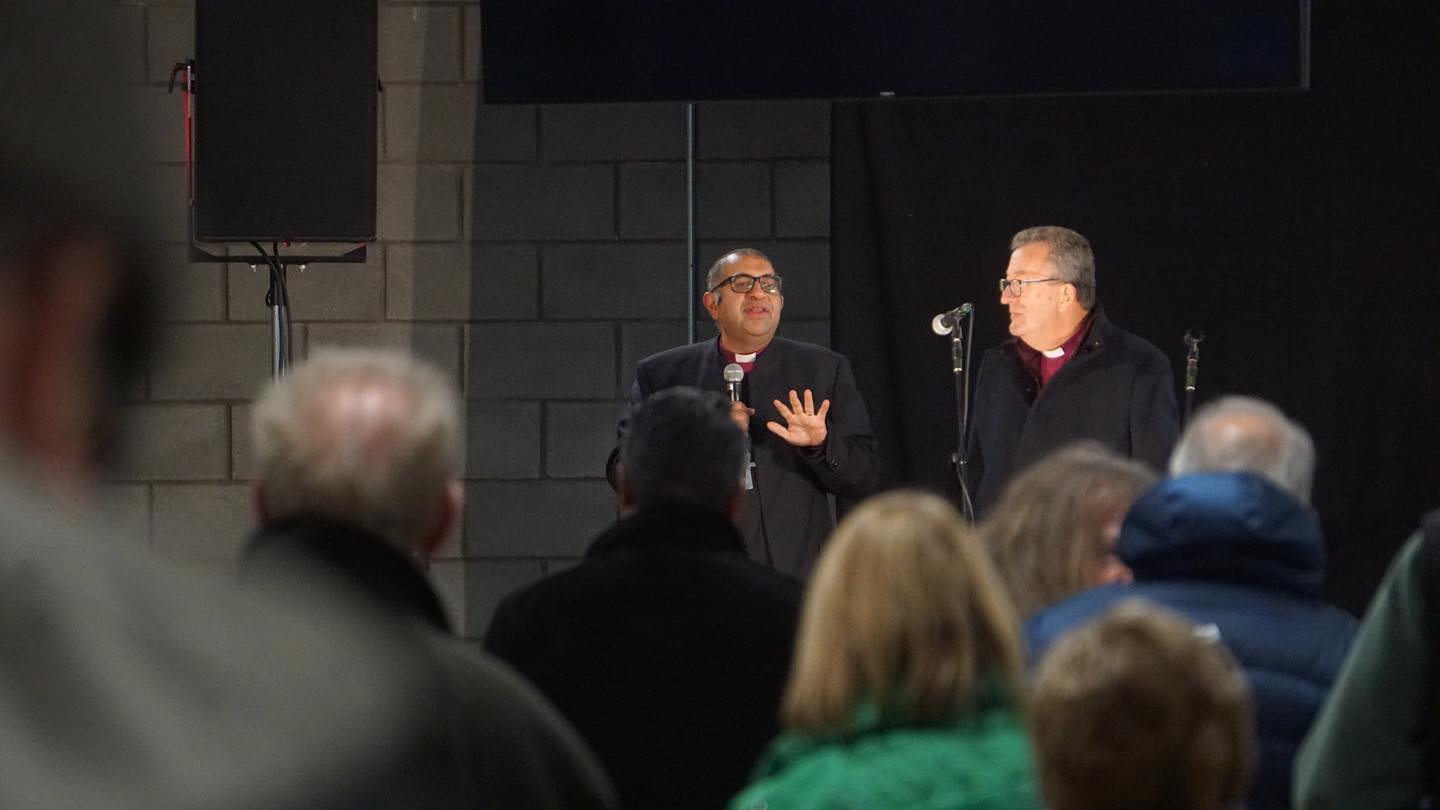 Christmas and cricket came together at Headingley, Leeds when the Yorkshire County Cricket Club hosted its first ever Christmas Celebration with carols ringing out in the Howard Stand Concourse.
Club Chaplain, Bishop Chris Edmondson, who is one of our diocesan Honorary Assistant Bishops, helped organise the event and said: "It was fantastic to celebrate the birth of Christ in this iconic venue with YCCC members, players and staff, people from the wider community and local churches.
"We sang carols, led by award winning singer/songwriter Rob Halligan and his band, and enjoyed some wonderful refreshments generously supplied by My Lahore and Regal Foods.
"We enjoyed a great message from the Bishop of Kirkstall, the Right Revd Arun Arora, and listened to Bible readings brought by George Hill, Young Player of the Year in 2022, and Jess Platts, Director of People and Culture at the Club.
"The weather may have been cold, but the hospitality offered by the club, and being together in this way was heart-warming at what's a tough and anxious time for many people."