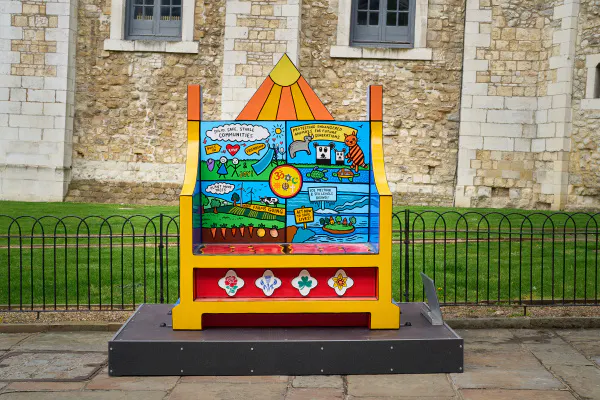 Dacre Braithwaite Primary Summerbridge, Harrogate is one of 15 winners in a competition to create a Coronation Bench to go on display in the Tower of London as part of its celebrations.
Some 1,500 schools took part by sending in designs by pupils, explained delighted head teacher Jo Dobbs: "We are all very excited!
"It was wonderful and to see the children supporting and helping each other as well as building on each other's ideas.
"Children from Year 2 to Year 6 put themselves forward to form the Coronation Art Club. We met weekly to learn about the historical importance and symbolism of the Coronation and to share ideas for our thoughts on the vision and values of the new Monarchy.
"We did this through reviewing the resources put together by Historic Royal Palaces alongside some of our own research about King Charles III and his priorities and interest as Prince of Wales. The children were inspired by these discussions and the Coronation bench designs evolved from there with every child contributing many pieces of art during 'thought shower' sessions (pictured) enabling everyone to contribute ideas and pictures for each theme.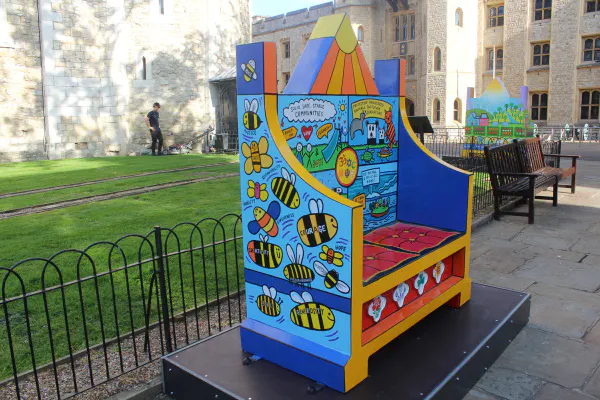 "Designs were then amalgamated, some re-drawn and shrunk down to fit the template whilst maintaining the details that the children imagined and drew.
"All the pictures were hand drawn by the children and the values written on by them. The children selected and coloured the background to each side," Jo said.
"They loved helping to pull all the pictures together and loved seeing their pictures in the final bench design."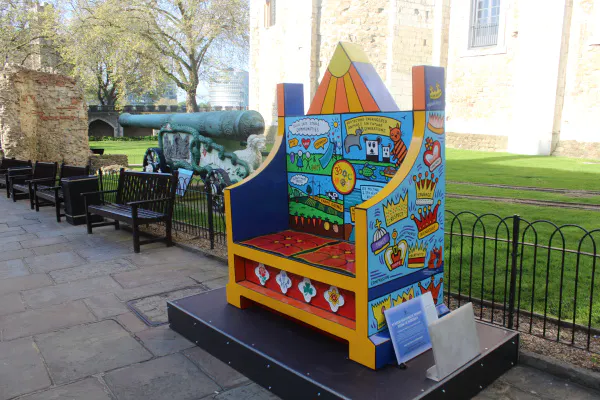 Diocesan Director of Education, Canon Richard Noake praised the school's great success:
'What a proud moment for our Dacre Braithwaite school!
"The children, and member of staff too, that have taken part in creating this bench will remember this for the rest of their lives and it will make the Coronation of King Charles a really personal event for them.
The Trust thanks the school for their commitment to these kinds of enrichment opportunities. This is what our schools and learning is really all about – special moments that can prove to be transformational!" Richard said.
Full details of the competition may be read here