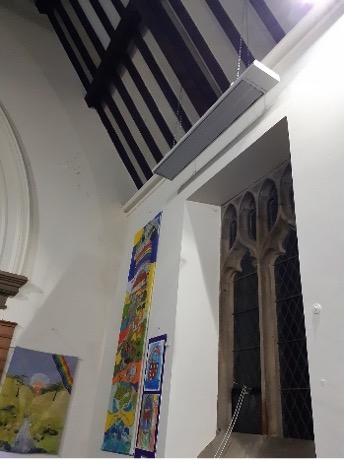 One of our Ripon area churches is looking to reduce their emissions and keep people warm, and is sharing their findings with the diocese.
St Mary's Embsay with Eastby is organising an open morning for visitors from other churches across the diocese, on to try out a number of electric person-centred heaters, on Saturday, March 11, from 10.30am-12noon.
The church is currently trialling five different kinds of electric church heaters, so they can choose which is most appropriate for them.
These have been selected by members of the St Mary's Carbon Zero team, based on 18 months of research, attendance at national Church of England and other webinars and speaking to other churches in similar situations.
Currently, their gas boiler is responsible for 82% of their carbon emissions.
A key part of the plan is to replace their gas boiler with electric, person-centred, heating.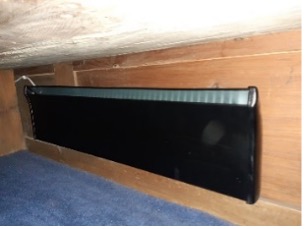 Alongside the heating trial, the church is monitoring the temperature and humidity in the building, to make sure there is no deterioration in the fabric of the building by changing the heating.
Diana Linford, Parish Environment Officer at the church, said: "Every church will develop an approach to carbon neutral heating which reflects the individual building's characteristics as well as the pattern of usage.
"For churches like our village church, which is open every day, but only used about 4 times a week for events and services, we have come to realise that person-centred heating, rather than an attempt to heat the entire space, is more appropriate.
"We think other churches which are considering electric heating in the Diocese may be interested to see and experience these heaters during our trial."
The plan for the morning is as follows:
There will be a brief overview of the church's carbon zero project, why they have chosen these heaters for the trial and the logistics of installing new electric heaters, including applying for an electrical supply upgrade from Northern Powergrid.
Then they will showcase the heaters and participants will have the opportunity to sit and evaluate their effectiveness.
Fairtrade tea and coffee will be available and members of the Carbon Zero and Eco Church teams will be on hand to answer any questions.
If you would like to come to this open morning, please click here to book your place.
More information about our project is here.