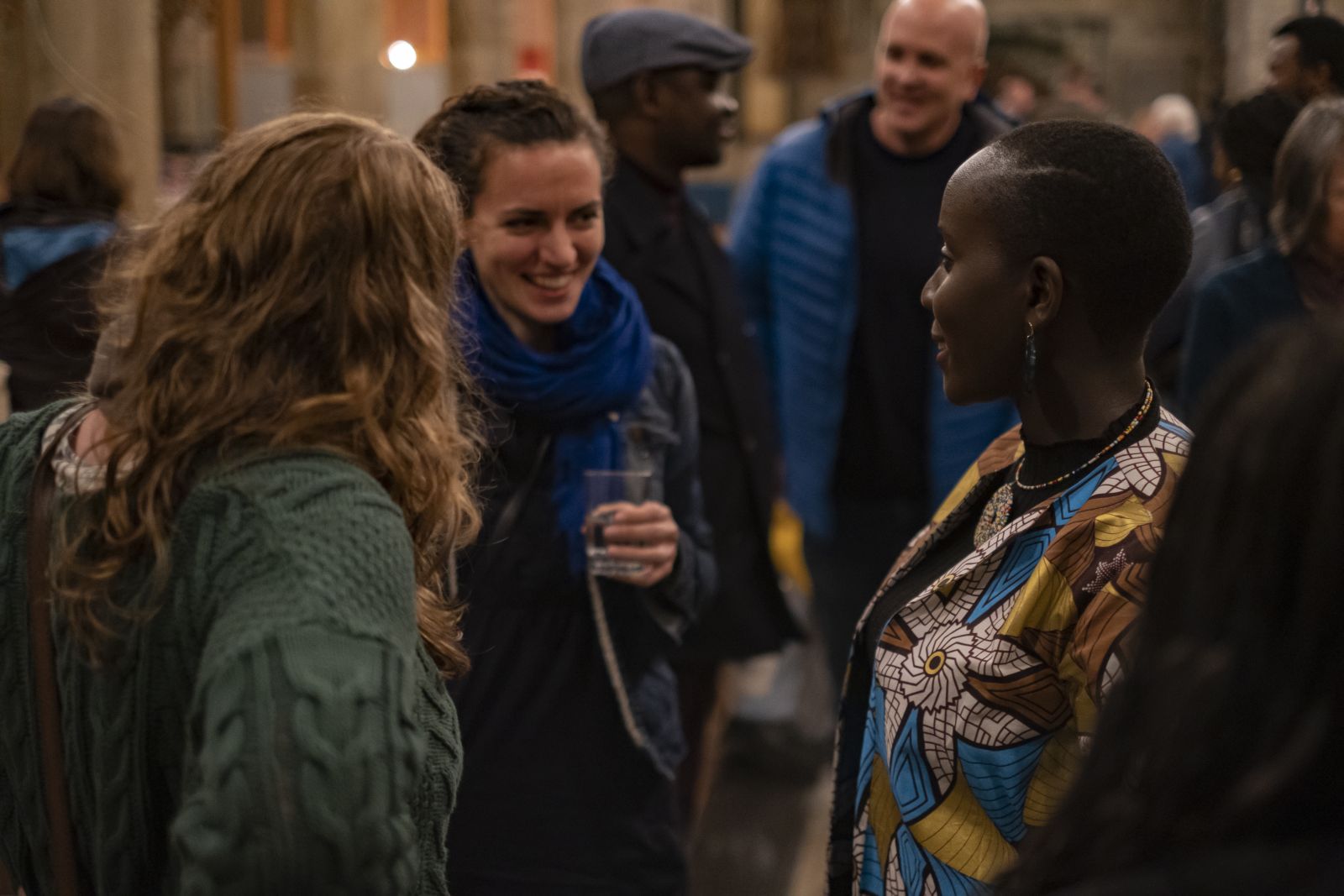 Prayers for the Democratic Republic of Congo, as part of Black History Month, have taken place at an interfaith event held at Bradford cathedral.
The Prayer Vigil, hosted by CRC (Conflict Resolution Centre) Bradford, included a short film screening from Bradford Cathedral's Ecumenical Canon Furaha Mussanzi - following her recent trip back to her hometown Bunia (Eastern DRC) for the first time in 20 years, plus a live Congolese choir, and prayer for peace and justice.
The 'Interfaith Prayer for Peace in Congo' welcomed all in the local community, from all walks of life and faith and non-faith backgrounds seeking to find out more about the current situation in Congo through the lens of a Bradford based British-Congolese resident.
The event highlighted themes such as belonging, identity and trauma healing.
Canon Furaha Mussanzi said, "This is an important event to me as my family and I arrived in the UK as refugees fleeing the Congo war exactly 20 years ago this week.
"We wanted to organise an event as part of Congo Week and Black History Month that commemorated the many lives lost over the years, many who have been forgotten and sadly the media does not talk about but also create space to pray for peace and justice to reign."