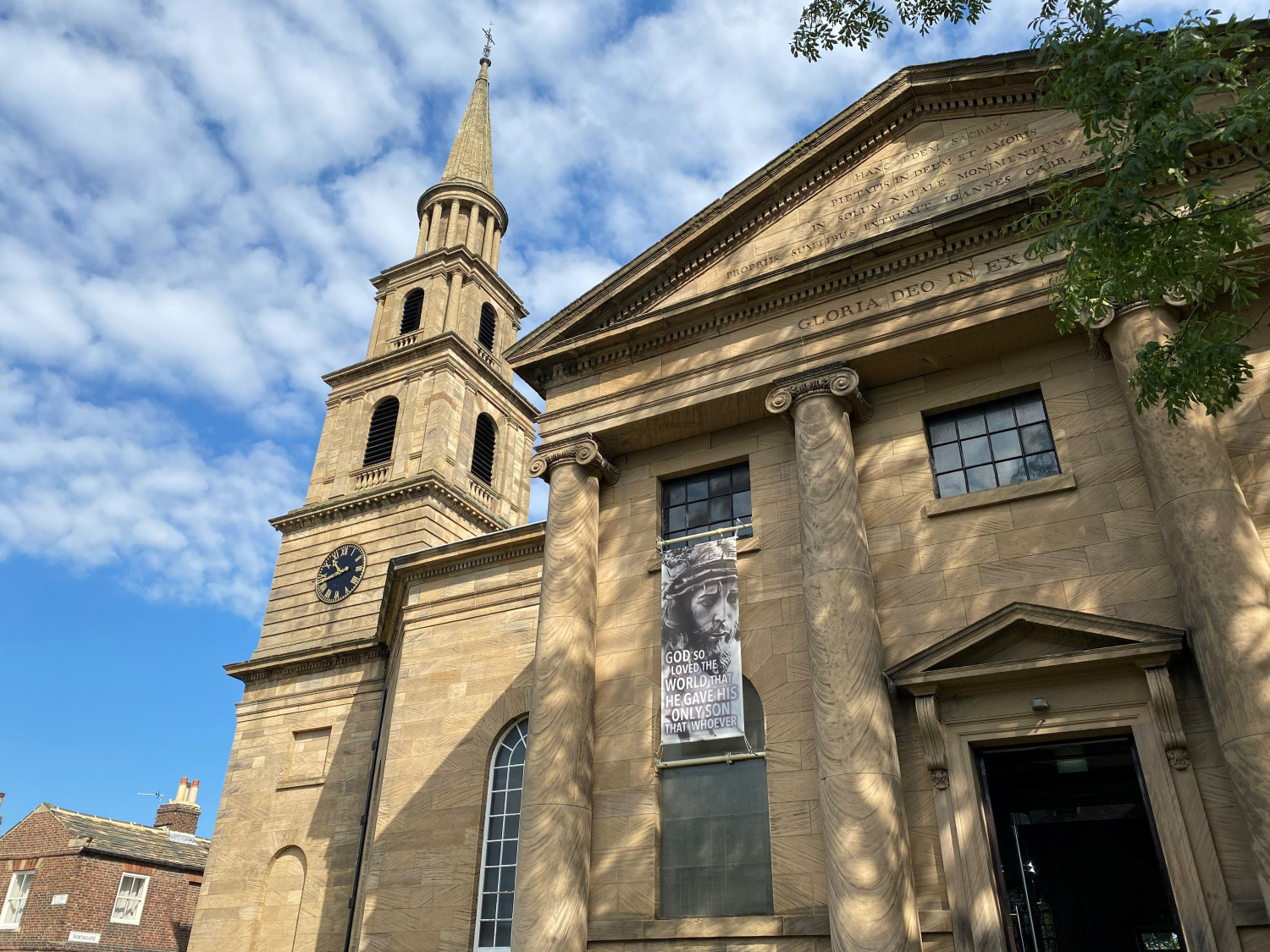 A spectacular weekend of celebrations in honour of its architect John Carr will be hosted at St Peter's Church in Horbury from Friday, April 28 to Sunday, April 30.
Most famous for building properties such as Harewood House, Wentworth Woodhouse, and Buxton Crescent, Carr was born in Horbury in 1723, but over the course of 84 years, rose to become one of the most influential neoclassical architects in the north of England, though his catalogue of properties stretched as far and wide as Portugal.
The programme at St Peter's commences with a 'Night at the Church' event for children and families, taking place from 6pm to 7.30pm on the Friday evening. Activities will include painting portraits, making Georgian-style wigs, building Lego churches, composing Book of Common Prayer-style prayers, and more. The evening will pause at 7.15pm for presentations from two local schools and the cutting of a special birthday cake, made by Rich and Fancy of Horbury, by the Mayor of Wakefield.
Children from St Peter's School in Horbury will display architectural drawings in church, which they are completing as part of a wider project being run across Carr sites, sponsored by Donald Insall Associates, whilst students from Horbury Bridge Academy will offer musical entertainment as the community gathers to celebrate the birthday of one of its most famous sons.
Church remains open on Saturday from 10am to 3pm and Sunday from 12noon to 3pm so visitors might be able to view historical exhibitions and displays, enjoy floral tributes created by Blackburns Florists of Horbury, and squeeze through the trap door to visit the Carr family crypt (pictured), situated under the north transept, where the architect is buried with members of his family.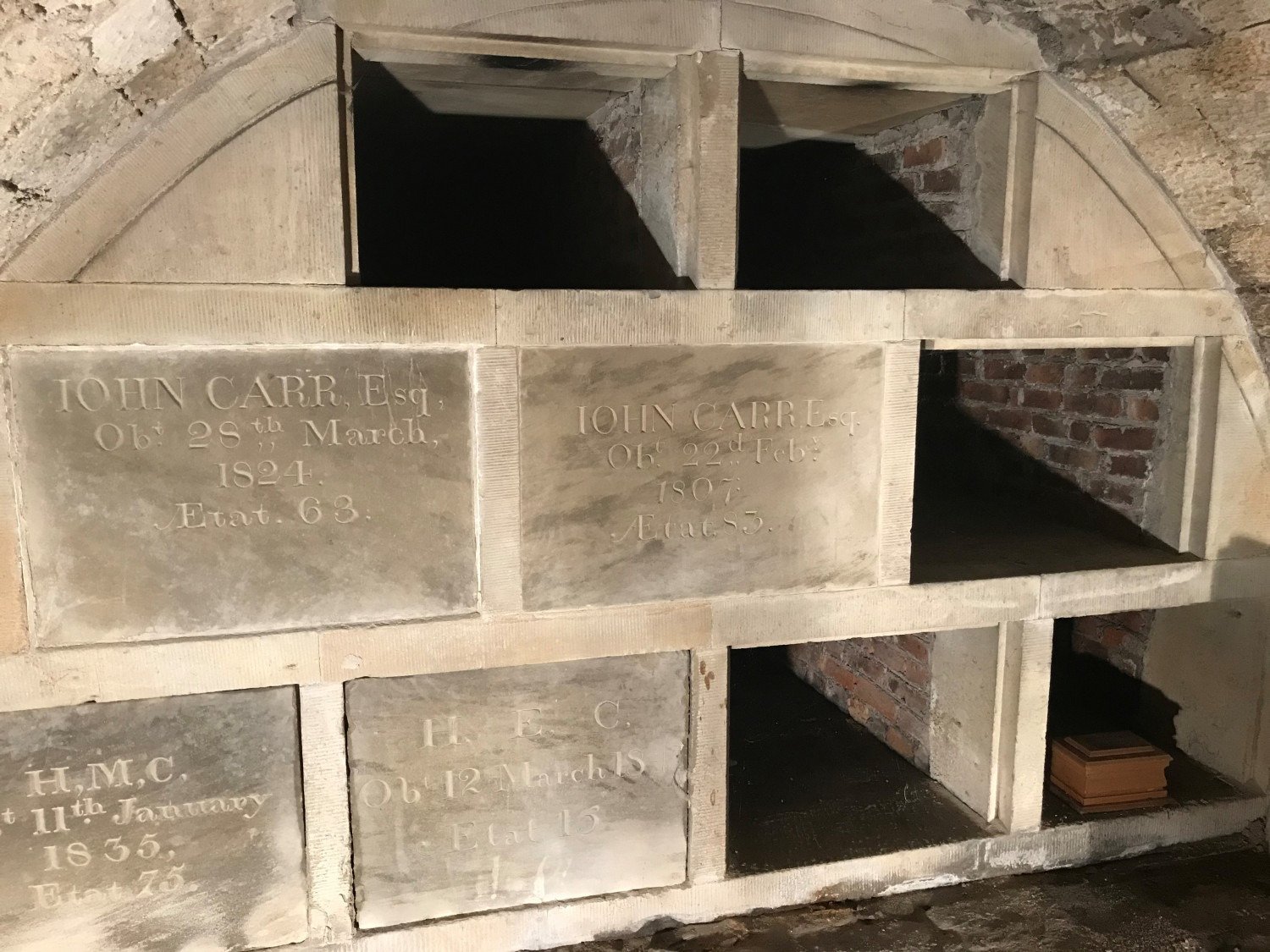 Refreshments will also be served on the Saturday, giving individuals a chance to soak in the atmosphere of this beautiful Georgian gem situated on the edge of Wakefield, which the Leeds Intelligencer called 'the handsomest building of its size in the country' when the church was consecrated in 1794.
Saturday opening will conclude with a lecture by Andrew Morrison, CEO of York Civic Trust, on 'The Impact of John Carr of York' – Carr was Lord Mayor of York, based his practice in the city, and is responsible for a number of properties there – whilst on Sunday, a free concert from Horbury Victoria Band will take place at 6pm, with honoured guests present.
Fr Christopher Johnson, Vicar of Horbury with Horbury Bridge, said: "John Carr is not a household name, and yet most people in Yorkshire will have visited a stately home, used a public building, or crossed a bridge built by him.
"He was a native of Horbury and loved the town of his birth so much he built St Peter's to the glory of God and as a place for his eventual burial. We are excited to be able to draw so many individuals and groups from the local community together, and work with other Carr properties, to ensure that Carr's life and influence is celebrated on this significant anniversary."
The whole event promises to draw large crowds including those interested in local and Georgian history, architectural specialists, Carr enthusiasts, flower arranging fans, church figures, and more, and is entirely free.
For more information, individuals are directed to the church's website, www.horburychurch.com.