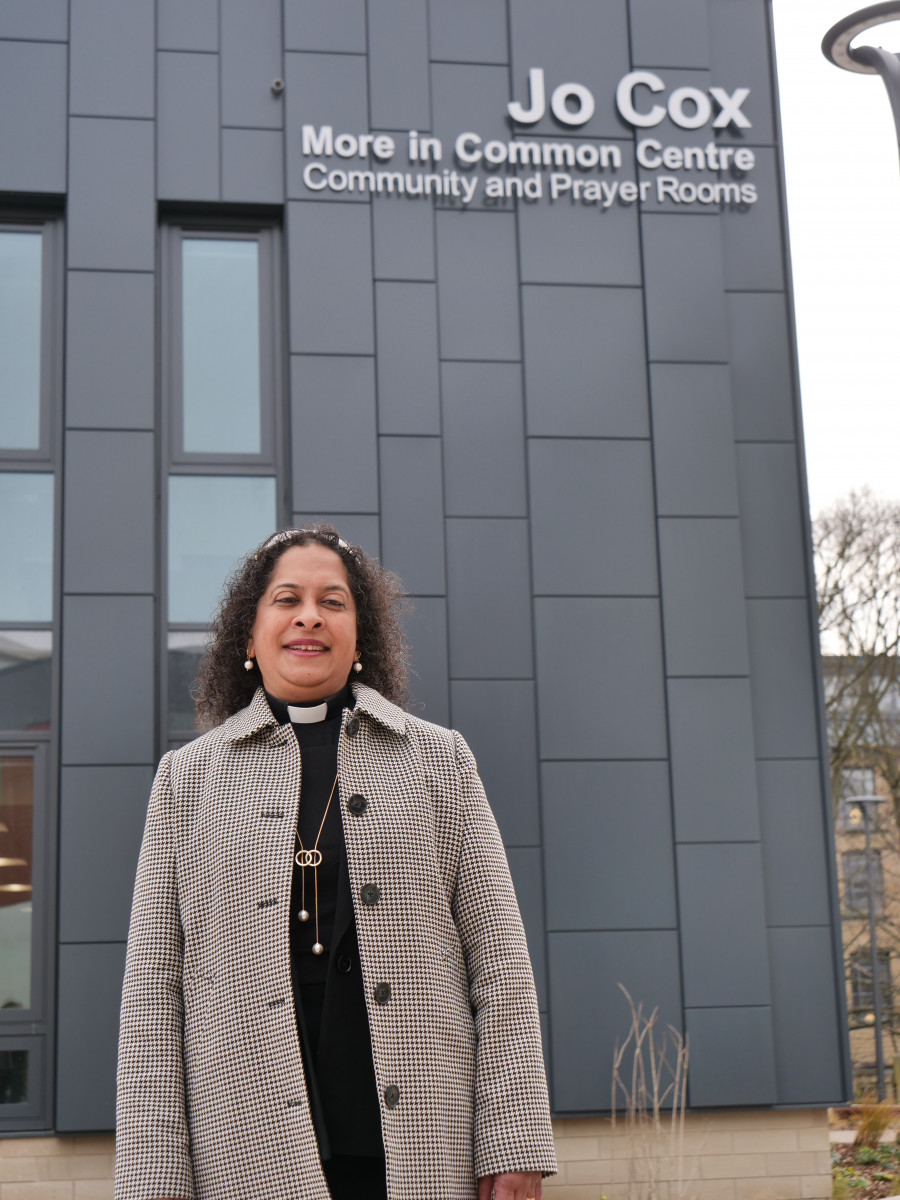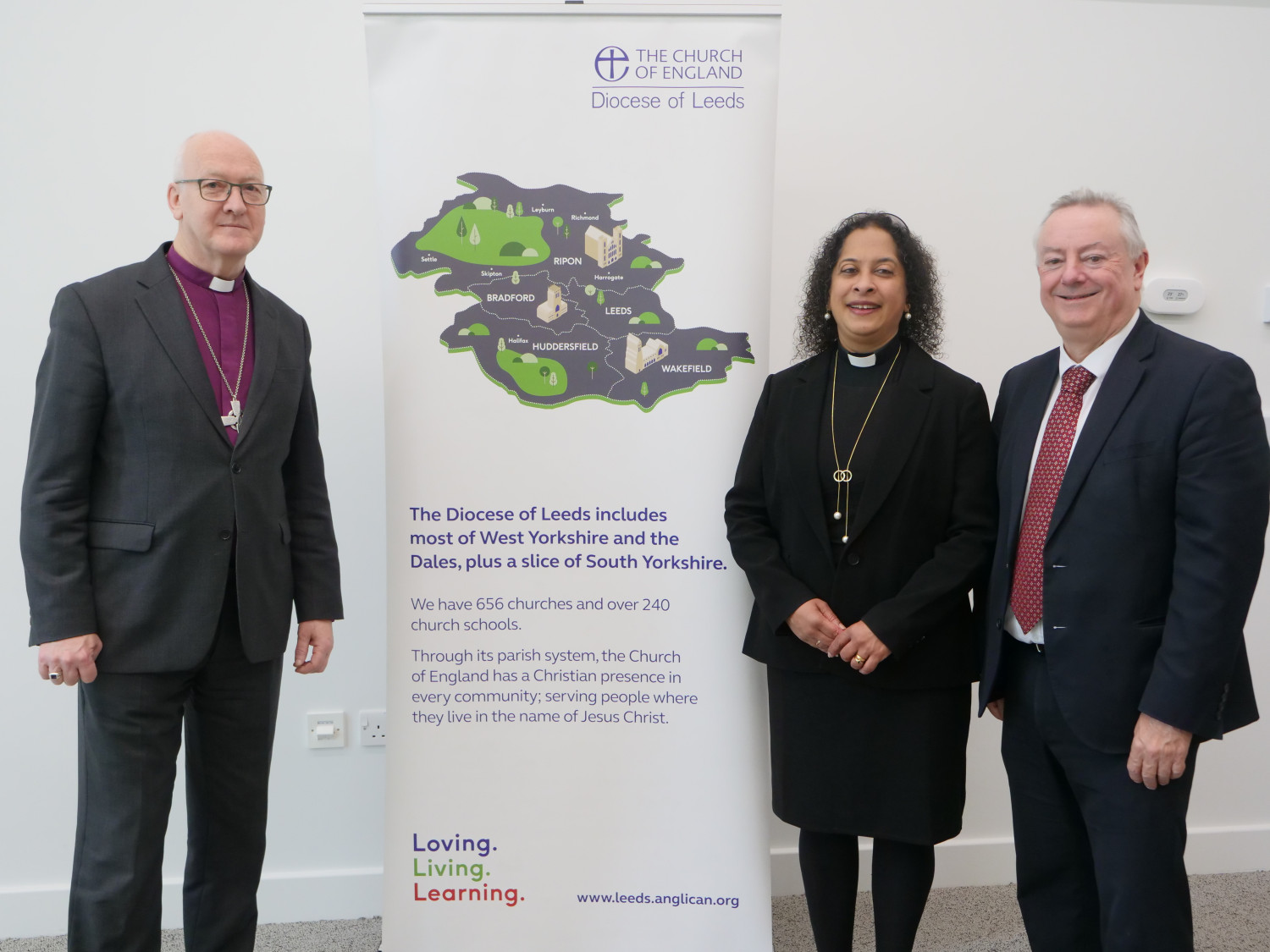 The newly announced next Bishop of Huddersfield, the Revd Canon Smitha Prasadam, spent a busy first day in the diocese on Wednesday, March 8.
The announcement of Revd Smitha as the new bishop took place at the Jo Cox More in Common Centre at the University of Huddersfield, where she was introduced to the region by the Bishop of Leeds, the Rt Revd Nick Baines.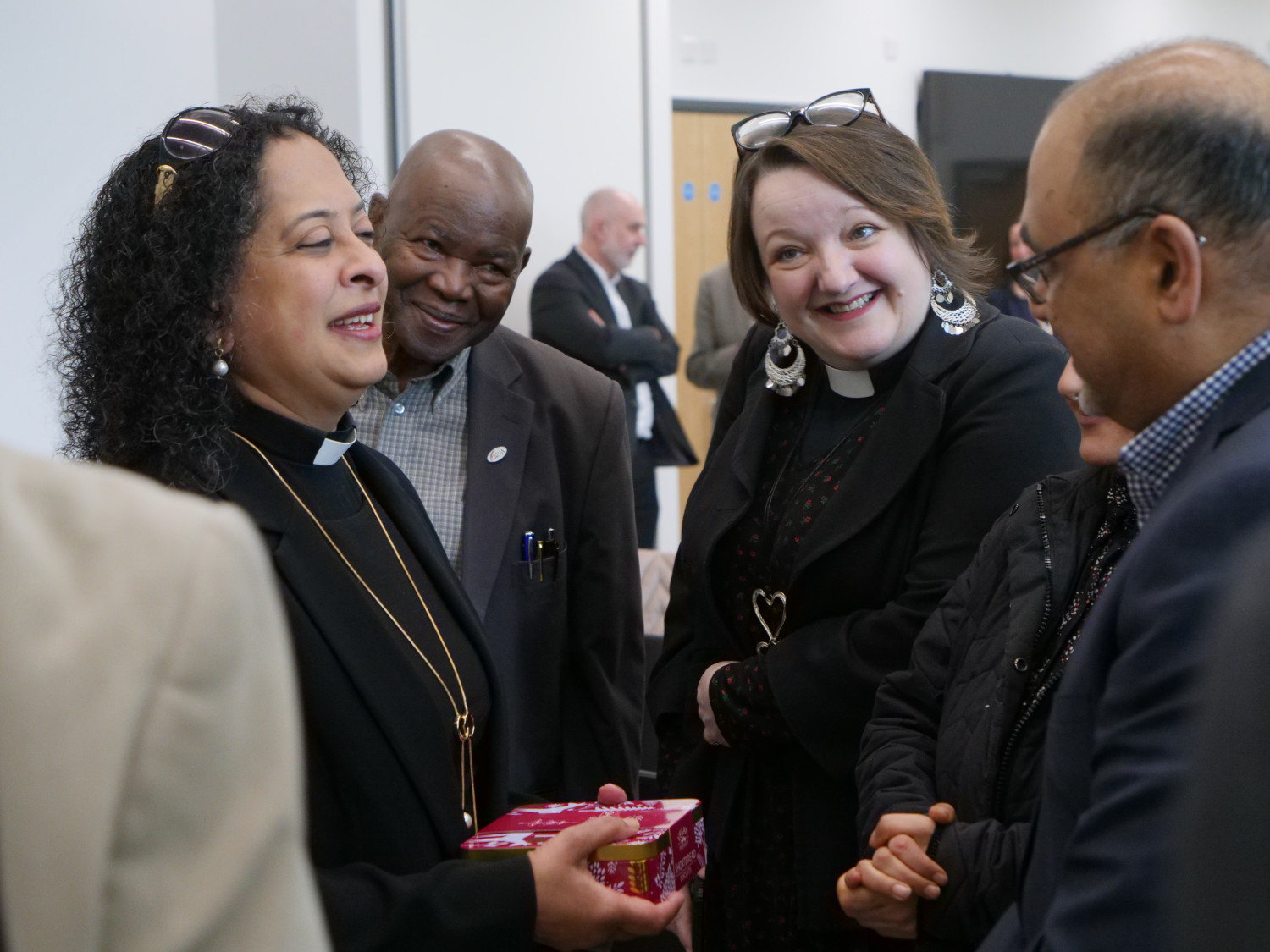 At the event Revd Smitha met civic figures, as well as representatives from faith groups in the area, Huddersfield area clergy, and more.
Revd Smitha then was welcomed to Halifax Minster by the vicar, the Revd Canon Hilary Barber, before spending some time talking with members of the church and praying in the historic building.
After a walk up to the Halifax Piece Hall, the day ended with a visit to St John's Primary School Dewsbury, where Revd Smitha met the Headteacher, Aidan Blackburn, and helped lead the school's act of worship.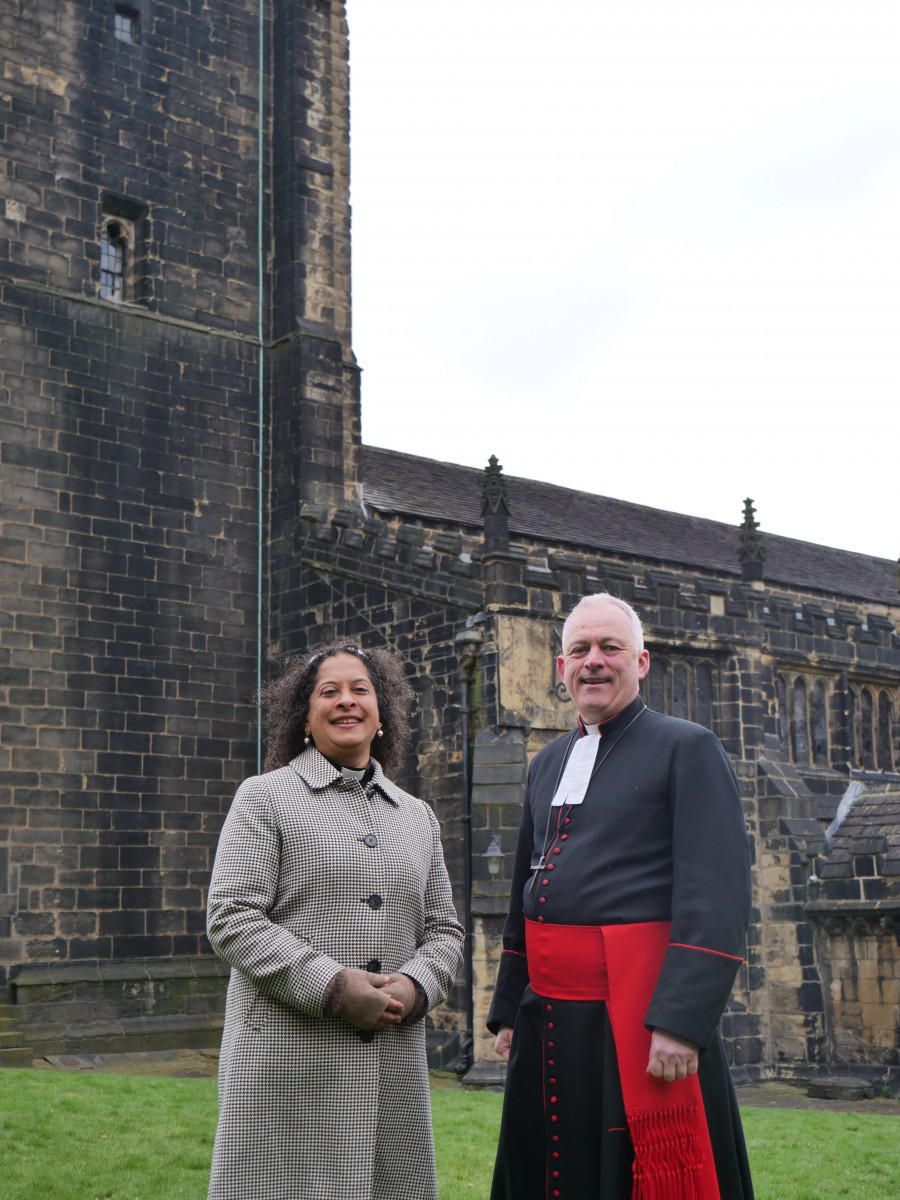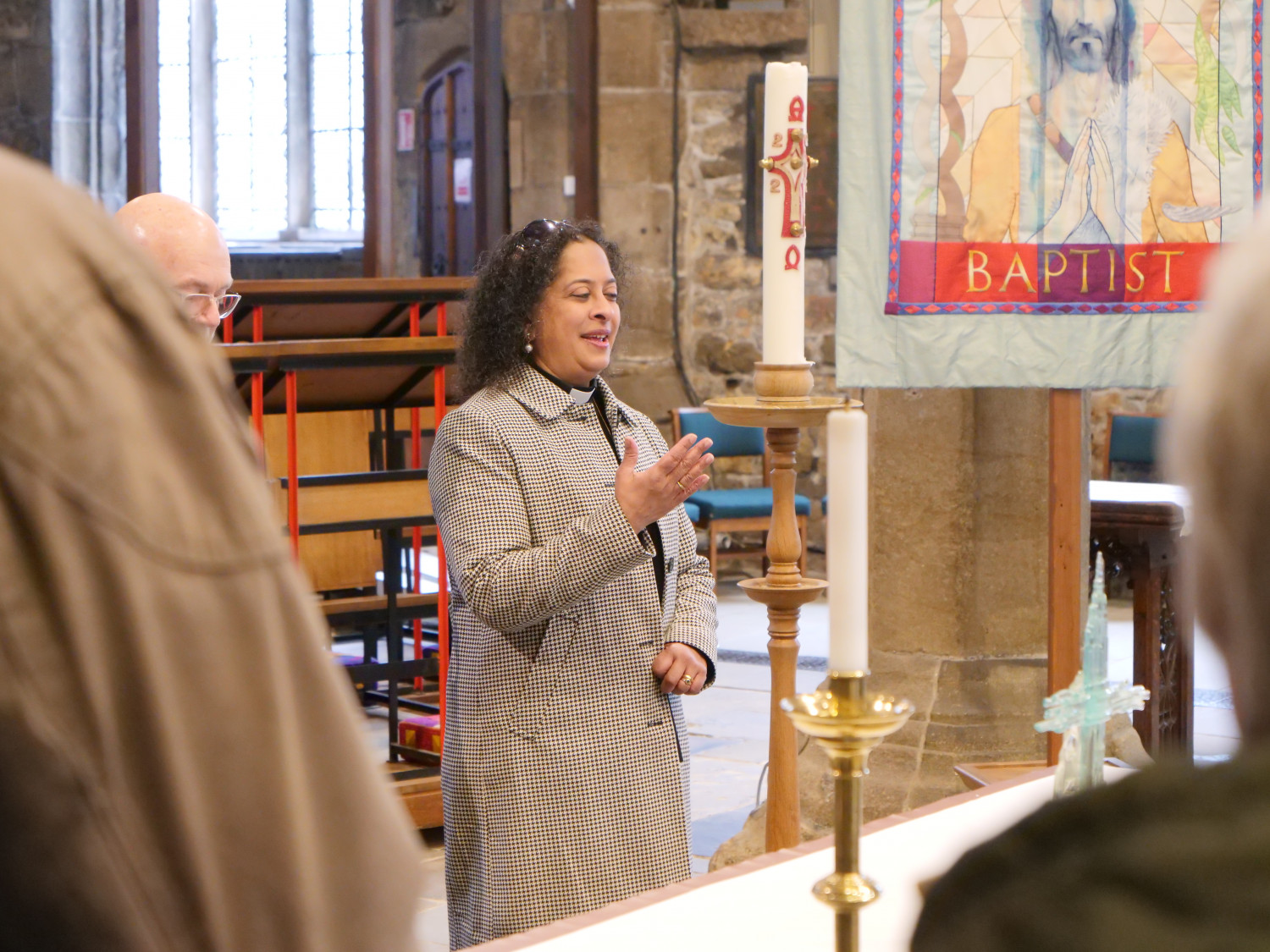 Revd Smitha then met with children who are part of the school's Church group, who asked some questions about her and her new role, before presenting her with a framed copy of the school's prayer.
Revd Smitha said: "I really want to engage with the public square: with commerce, with culture, the people, the schools, the institutions here in the area of Huddersfield.
"So, I will be available to you, I will serve you faithfully and diligently.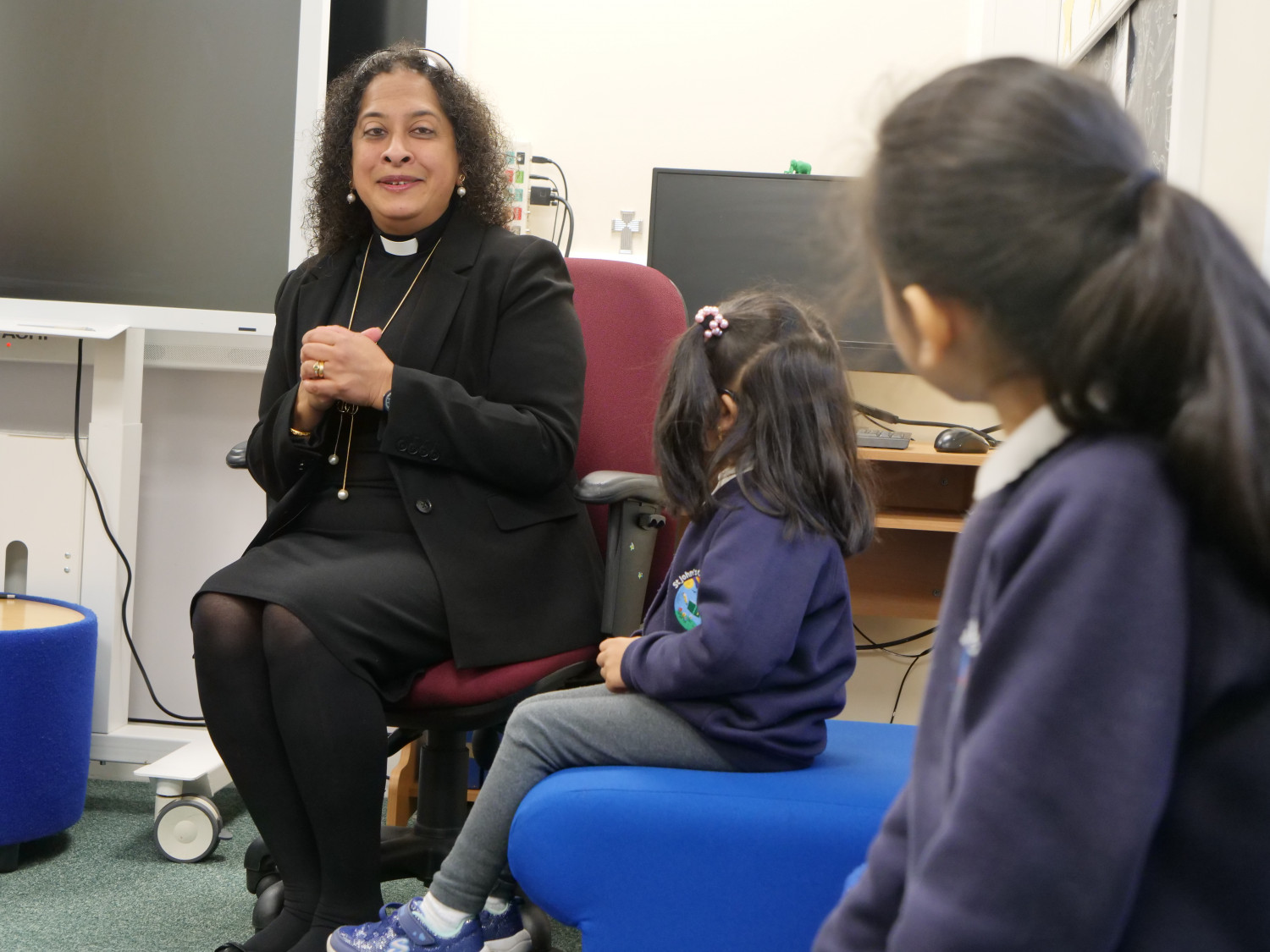 "I ask for one thing in return, that you will pray for me, and for our ministry, that together God's light may shine on this glorious part of the world."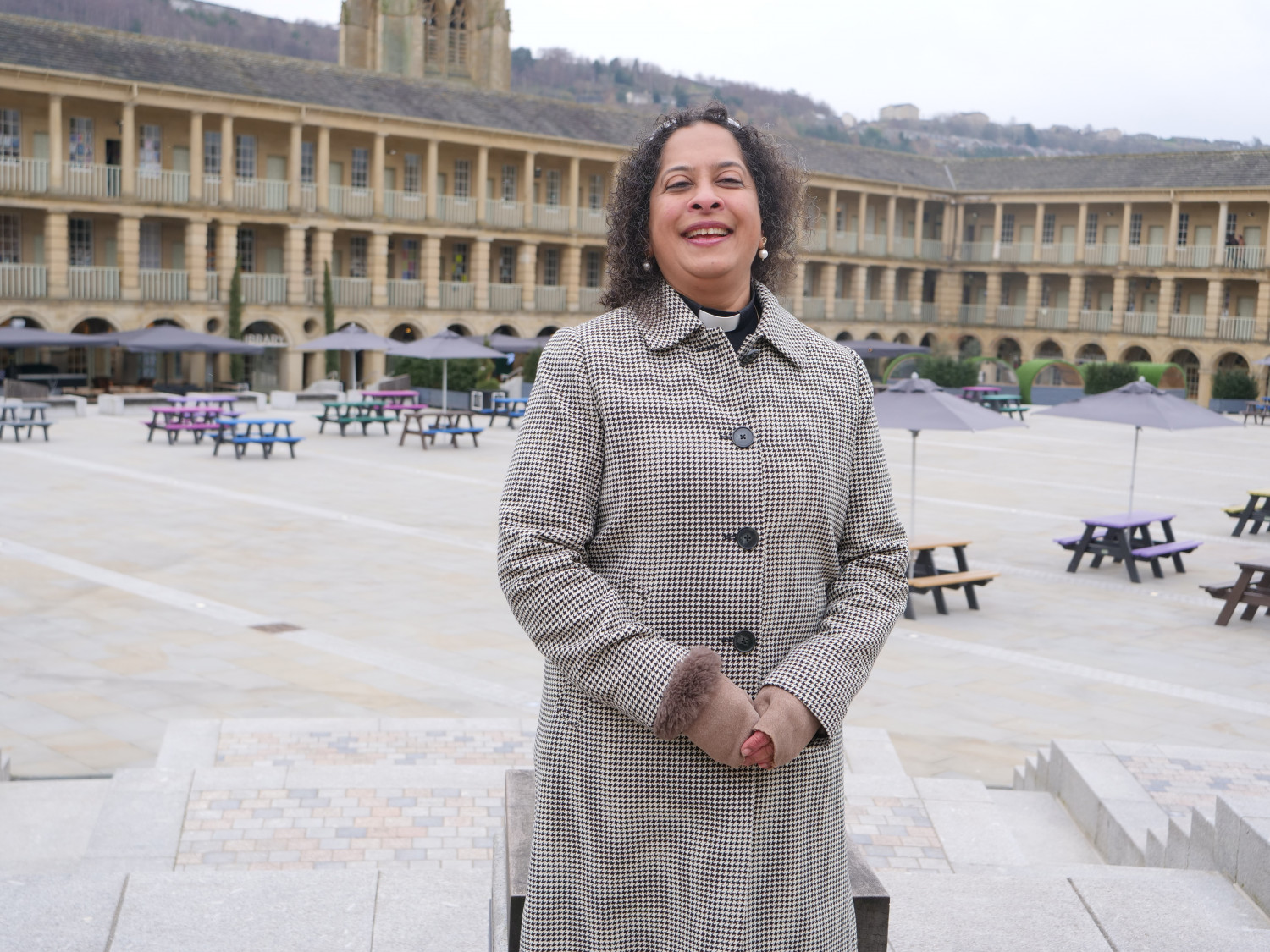 More about Revd Smitha, and her appointment, can be found here.