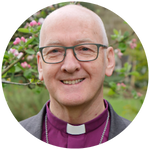 "Our vision is confident Christians, growing churches, transforming communities and so helping share the Good News of Jesus Christ across our young Diocese."

The Bishop of Leeds, The Rt Revd Nick Baines.
Our five-year strategy was approved by Diocesan Synod in March 2019. It builds on our vision: Confident Christians, Growing Churches, Transforming Communities. Find out more.
Access to all of the Diocese of Leeds strategy documents can be found here. It includes a parish toolkit. Find out more.
The Dicoesan Strategy informs all of the work of the diocese, providing us with a framework for the activities we under-take and the direction we are seeking to follow as a diocese. Find out more.