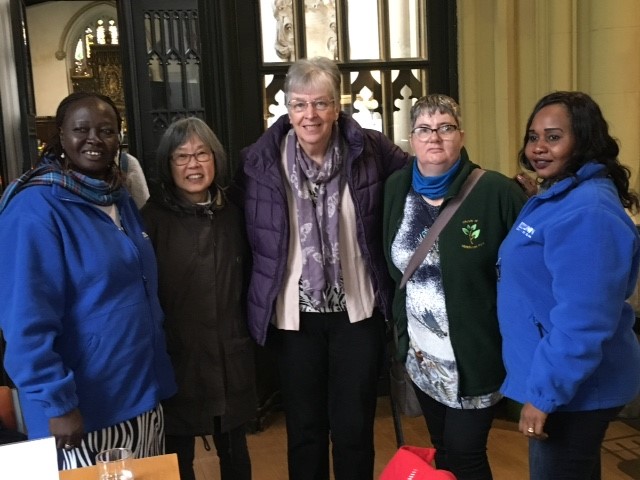 The Diocese of Leeds Sudan Link Group are looking for volunteers for their next trip to our link dioceses in the country in February 2023.
Fiona Beevers, member of the Group, is encouraging people to get involved with joining with our sisters and brothers in Sudan, seeing how our support helps Christians in the country.
Fiona writes: "Might you, or someone you know be interested in an exciting opportunity to visit our link dioceses in Sudan?
"The main purpose of the visit, in addition to promoting and strengthening our diocesan links, is to focus on the work of women (particularly the Mothers' Union) and schools.
"It will also be an opportunity to see first-hand progress being made with some of the projects that this diocese has helped to fund and celebrate with those who are bringing the vision into reality.
"In return we will experience the warmth, joy and living faith of Sudanese Christians, sharing the reciprocal support that keeps our diocesan links alive.
"It is hoped that a two week visit will take place during February 2023, commencing on February 9 or 10.
"It is envisaged that the group would travel through the Acropole Hotel in Khartoum as they are able to arrange the necessary tourist visas on our behalf.
"The Acropole is also a relatively central location when in Khartoum and has been used over many recent diocesan visits.
"In addition to accommodation costs and flights, visitors will require a tourist visa and travel permits.
"Please contact me if you might be interested in participating in a visit at this time by email not later than Friday, December 30, 2022.
"Alternatively, please contact Revd Anne Russell who is the Co-Chair of the Sudan Link Group, and please do ask any questions that you might have.
"If you are interested in taking part, please also let me know whether you are willing for me to share your email details within the group
"I'd also really love to hear if you know of others who might be interested in being part of this diocesan visit.
"It would be a fantastic privilege and opportunity to stand alongside our brothers and sisters in Christ at this time and so I hope that this might become a reality."